Escape Travel
Corfu
Horse Riding
We can't think of a more unique experience than seeing Northern Corfu from horse back. This is a unique opportunity which you would be unable to enjoy by any other mode of transport. It won't matter if you are a beginner or advanced as our instructor will make sure that the horses will be suited to each rider in order to provide a personalized and special experience. It is guaranteed that after the leisurely ride through the olive groves of North Corfu you will return with a feeling that you just had the best ride of your life.
Escape Travel
Corfu
Excursions & Tours
EscapeTravel organizes excursions to discover the history,  the natural beauties and the culture of Phaeacia's island. The sights of Corfu are waiting for you and your friends.
Our tours are carefully selected by the Escapetravel team. Υou will be transferred by our MiniBus enjoying unforgettable moments .You will have the opportunity to taste local wines as well as to have an Olive Oil tasting experience.
You can choose any tour from those that has been planned by the EscapeTravel team or you can create your own.
Escape Travel
Our
Reviews
Our previous clients loved our services!
Schon zum zweiten Mal sind wir mit Christos aus dem Alltag geflüchtet - der Name seines Unternehmens ist Programm. Kaum sitzt man in seinem geräumigen und gepflegten Bus, beginnt der... read more Urlaub. Mit vielen Tipps und Empfehlungen kann er uns helfen, und kennt natürlich die Insel wie seine Westentasche. Chris lässt einen natürlich auch die Fahrt in Ruhe genießen. Unser Eindruck aus dem Jahr 2019 hat sich in diesem Jahr nur bestätigt: Herr Spatiotis ist wie immer professionell, verlässlich und nicht zuletzt ein sehr sicherer Fahrer. Bis zum nächsten Mal Christos, efhari

Kay S


01/01/1970

Wir waren jetzt schon 4 mal auf Korfu und haben den Transfer über Escape Travel gebucht. Im September 2021 steht das 5. mal an. Die Buchungen auf der übersichtlichen Homepage... read more sind einfach und schnell gemacht. Die Antwort bekommt man zügig und in Deutsch.

Der Urlaub beginnt, wenn man in das freundliche Gesicht von Christos sieht. Es läuft alles perfekt, auch bei Verspätungen. Das Fahrzeug ist sehr bequem und man fährt sicher und wird unaufdringlich und sehr freundlich betreut. Fragen werden beantwortet und wenn man möchte bekommt man tolle Infos über Land und Leute.

Vielen Dank an das Team und immer gerne wieder.
Tan

Tanja M


01/01/1970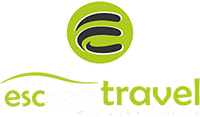 GENERAL TOURIST OFFICE 
Agios Georgios Pagoi – 49081
Spatiotis Christos
+30 6946 126286



Escape Travel has an Authorized Licence by Greek Ministry of Tourism (EOT) MHTE: 0829E60000065301