Escape Travel
Corfu
Town Tour
Discover the main sots of town without trouble by Escapetravel. An interesting tour has been planned by especially for you inside the historical center of Corfu.
Spianada Square is the largest square in the Balkans and is located in the center of the Old Town in front of the Old Fortress. It is said to have been built by the Venetians for defensive purposes, during the 16th and 17th centuries.
 ''Liston'' street near Spianada Square is the most crowded place of the city full of cafes and restaurants.
The Old Fortress (Fortress Vecchia) is located in the center of Corfu town and the New Fortress (Fortezza Nuova) is built on the hill of Saint Mark. Both of them were built in the 15th century. Also a very remarkable landmark is the church of Saint Spyridon, the patron saint of Corfu.
The island of Corfu is the most famous tourist destination in the Mediterranean.
We will be very happy to help you and give you any information about the ways we are going to follow in order to offer you a truly unforgettable tour.
Escape Travel
Corfu
Activities
Do you love  nature or the extreme sport? We can make you some offers οf various types of activities for  unforgettable experience in Corfu in order  to discover the ''secrets '' of the island.
Escape Travel
Our
Reviews
Our previous clients loved our services!
Great service, the Driver Chris is amazing and super kind, good price and really pleasent journey!
T

lorenzo c


01/01/1970

Our driver Christos was ready at the airport when we arrived and took us to our apartment. He was very welcoming and friendly and told us about history of Corfu.... read more We felt safe and in go

matthias c


01/01/1970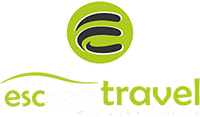 GENERAL TOURIST OFFICE 
Agios Georgios Pagoi – 49081
Spatiotis Christos
+30 6946 126286



Escape Travel has an Authorized Licence by Greek Ministry of Tourism (EOT) MHTE: 0829E60000065301