Visit around Corfu's landmarks
Schedule your visit around Corfu's landmarks. Inform us about the specific point to pick you up, and we will settle your private transportation whenever you want with safety around the island.
Fill out the form underneath and one of our representatives will call you
Escape Travel
Corfu
Activities
Do you love  nature or the extreme sport? We can make you some offers οf various types of activities for  unforgettable experience in Corfu in order  to discover the ''secrets '' of the island.
Escape Travel
Corfu
Excursions & Tours
EscapeTravel organizes excursions to discover the history,  the natural beauties and the culture of Phaeacia's island. The sights of Corfu are waiting for you and your friends.
Our tours are carefully selected by the Escapetravel team. Υou will be transferred by our MiniBus enjoying unforgettable moments .You will have the opportunity to taste local wines as well as to have an Olive Oil tasting experience.
You can choose any tour from those that has been planned by the EscapeTravel team or you can create your own.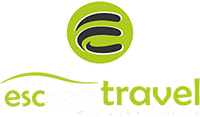 GENERAL TOURIST OFFICE 
Agios Georgios Pagoi – 49081
Spatiotis Christos
+30 6946 126286



Escape Travel has an Authorized Licence by Greek Ministry of Tourism (EOT) MHTE: 0829E60000065301